Chris & Tye got married on their 5 year anniversary. Their 25 guests plus kids all travelled from Australia for this special occasion. They were walked down the aisle by their two mums and had flower girls Kennedy & Oceania along with ring bearer Connor.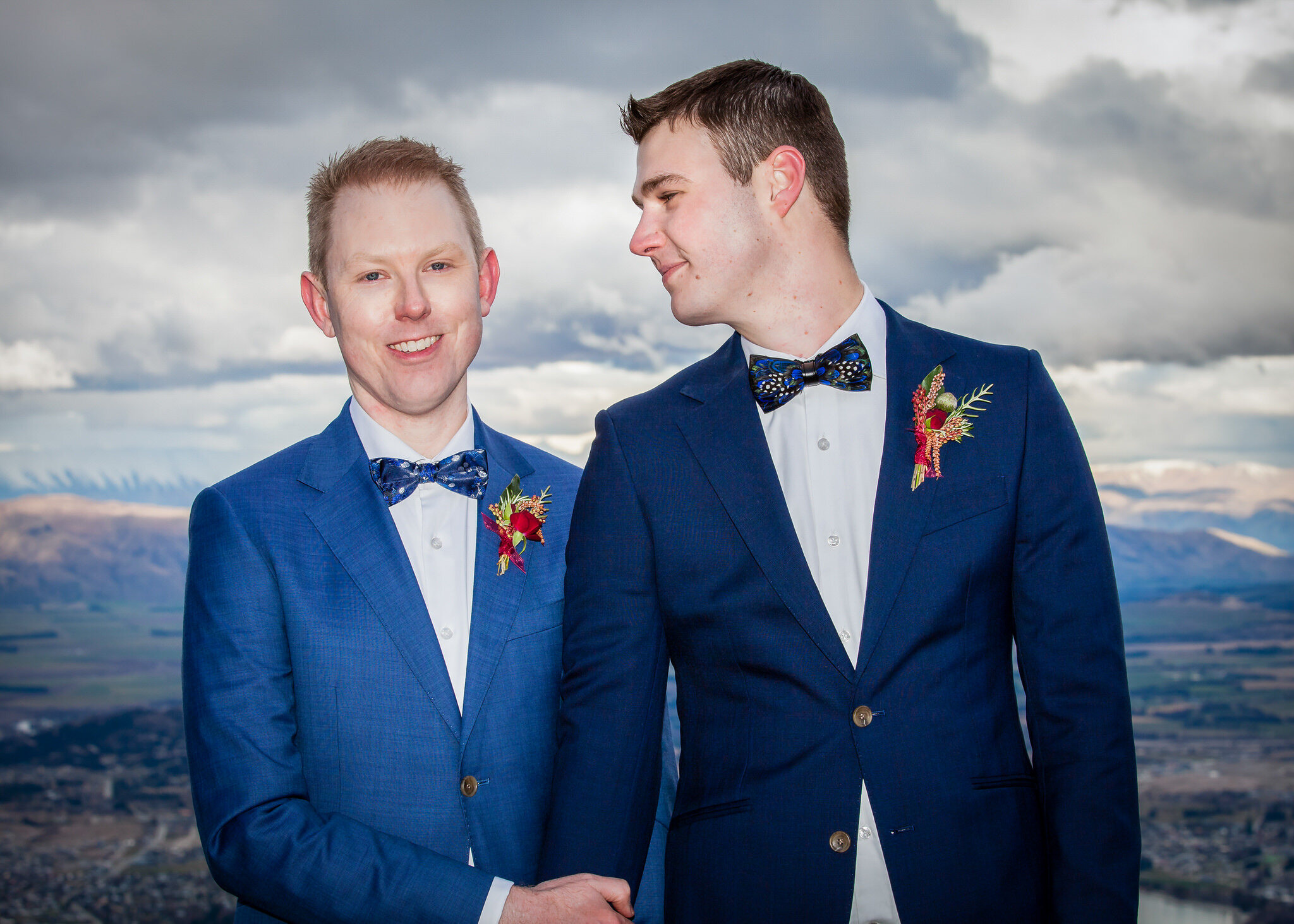 They had a bottle of scotch at the ceremony, which was like a wine box ritual (where secret letters they had written to each other were stashed, to be opened on their first anniversary and each year afterwards, along with a nip of whiskey each time.) Chris & Tye enjoyed their nip of whiskey to celebrate their wedding on top of Coromandel Peak.
We literally had 4 seasons in one day and the weather up at Coromandel Peak was pretty dramatic! Once back at Lake Hawea Lodge, there were speeches followed by the shoe game, organised by Tye's 2 sisters. A yummy dinner followed.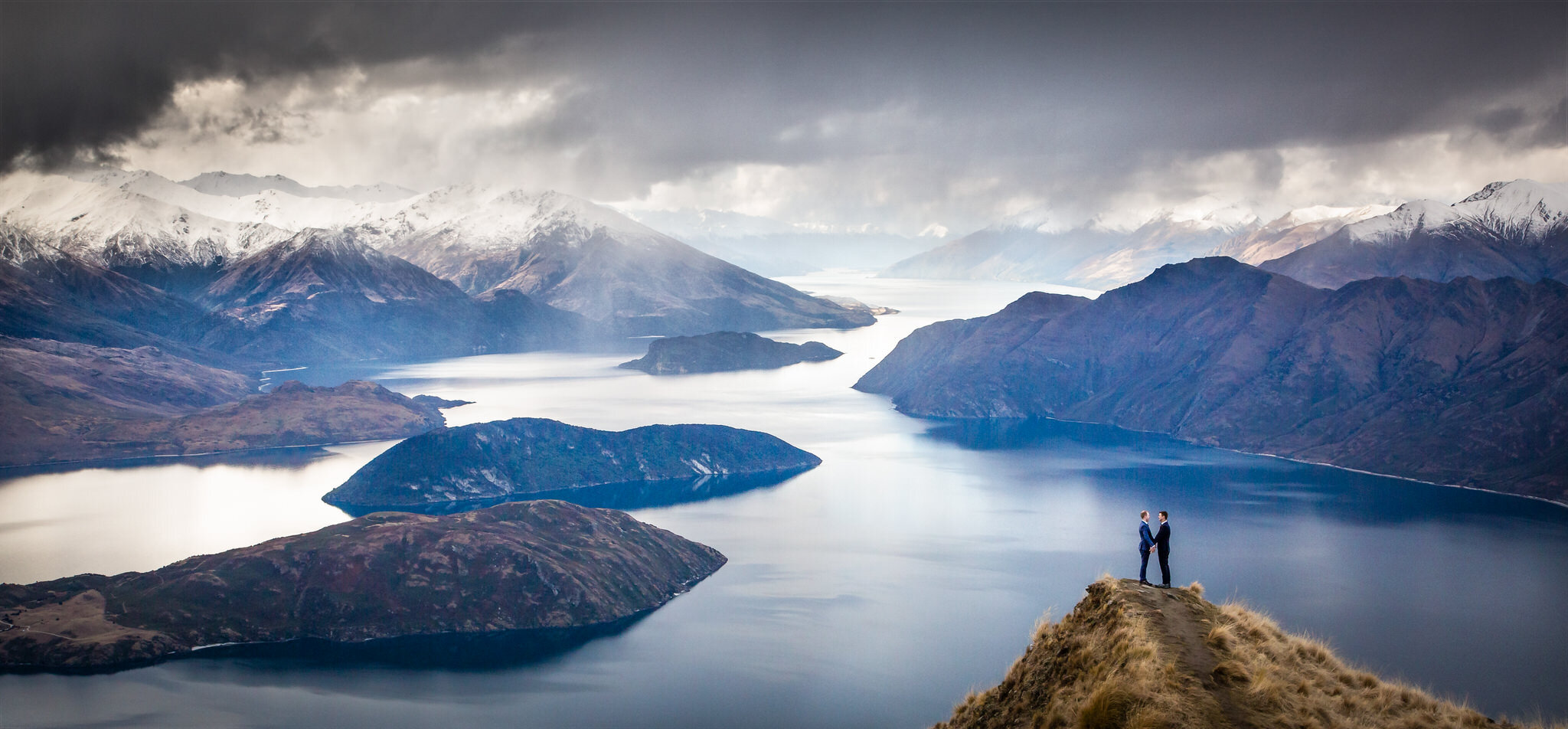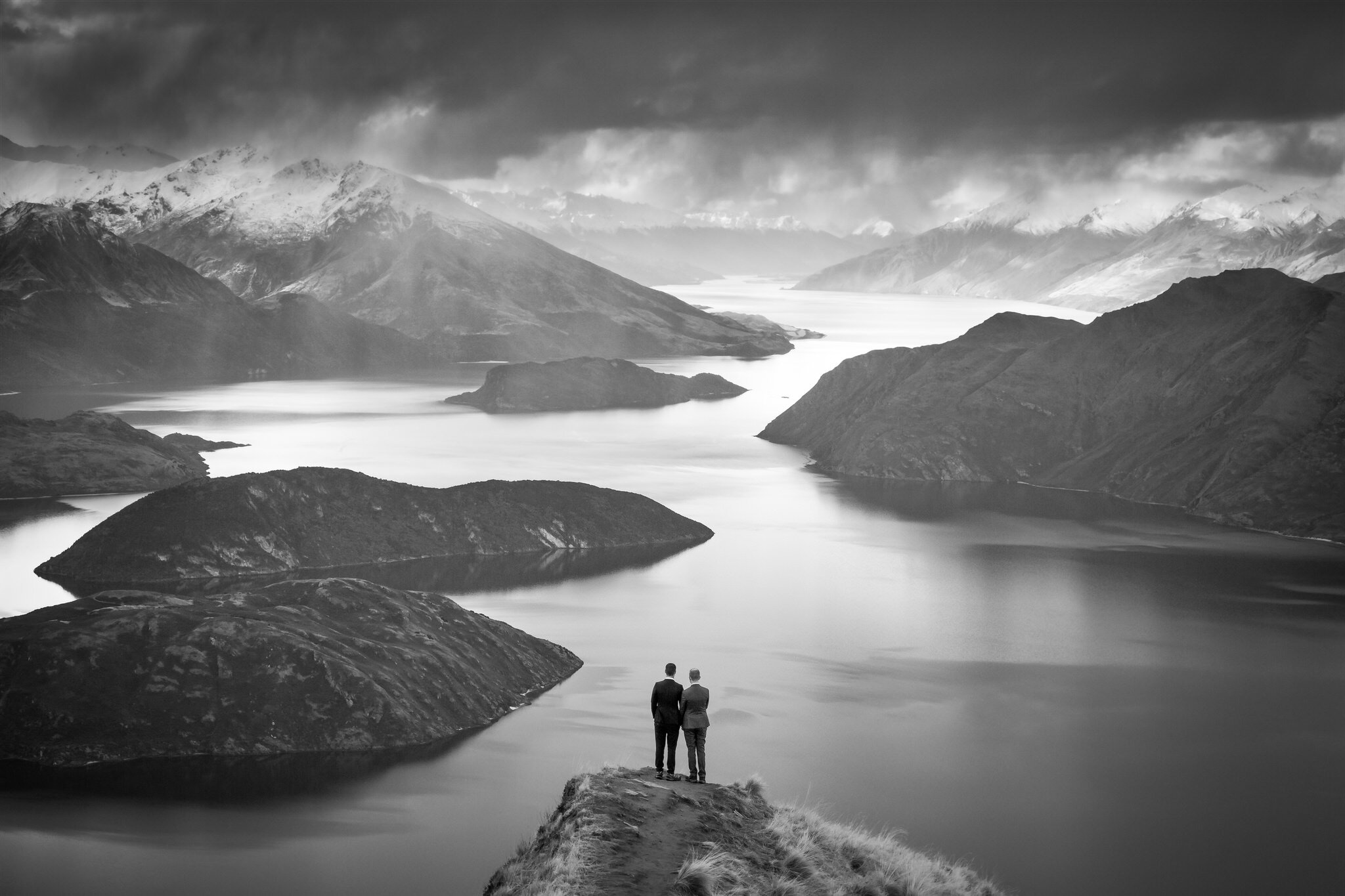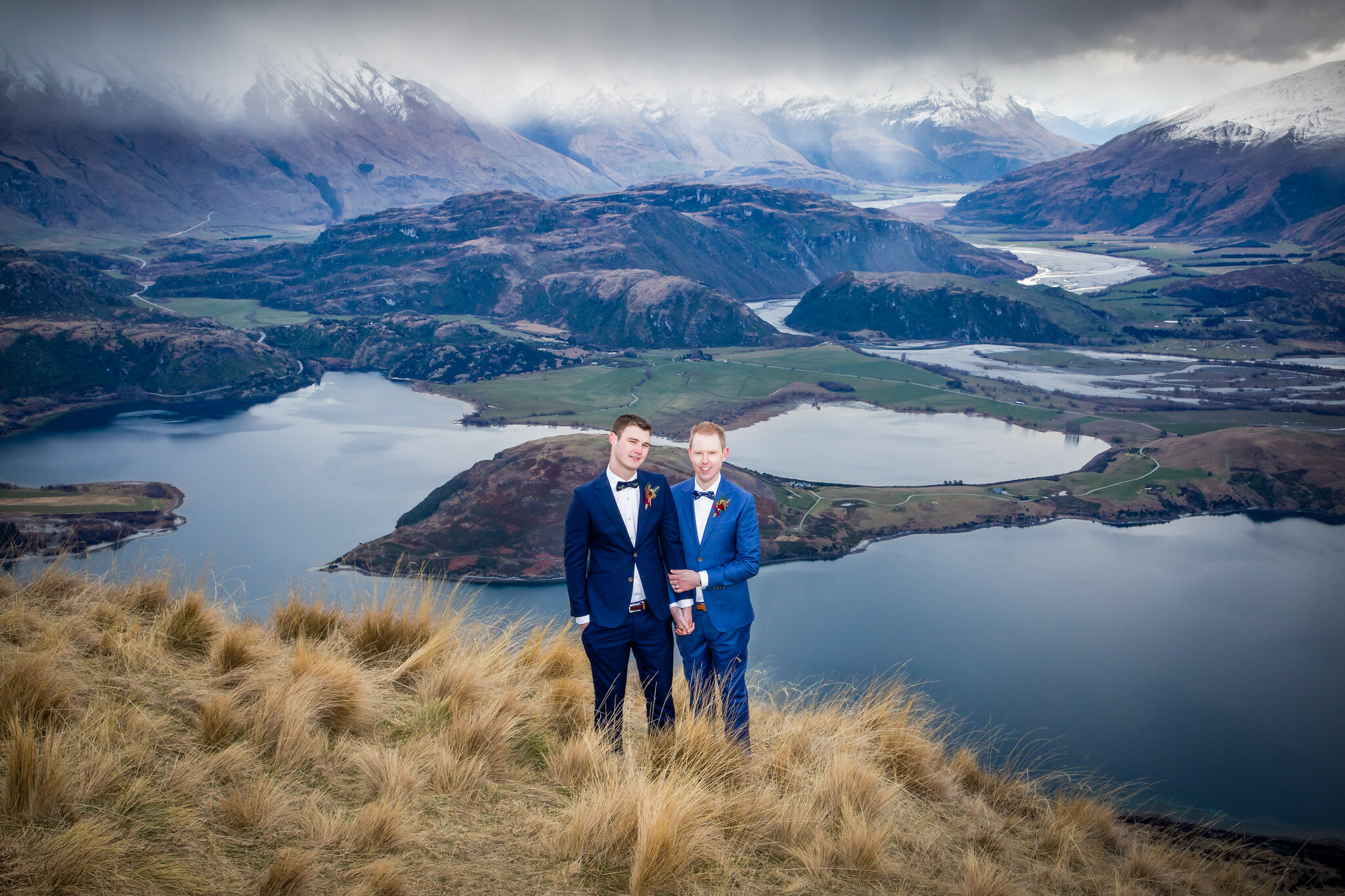 The Wanaka team that created this magical day: