Emma and Francis got married at the awesome Glendhu Station, Wanaka. It was a wonderful autumn wedding, with the woolshed decorated with bunting hanging from the ceiling and gorgeous florals everywhere.
The couple met Dunedin at teachers college and are just the loveliest people. I had been looking forward to their wedding for months!
Before the Ceremony
Emma and Francis got ready in separate parts of the homestead at Glendhu Station with their bridal party, and there was such an exciting vibe. They then had a gorgeous first look before all of the bridal party had location photos around Glendhu Bay and the old woolshed on the station.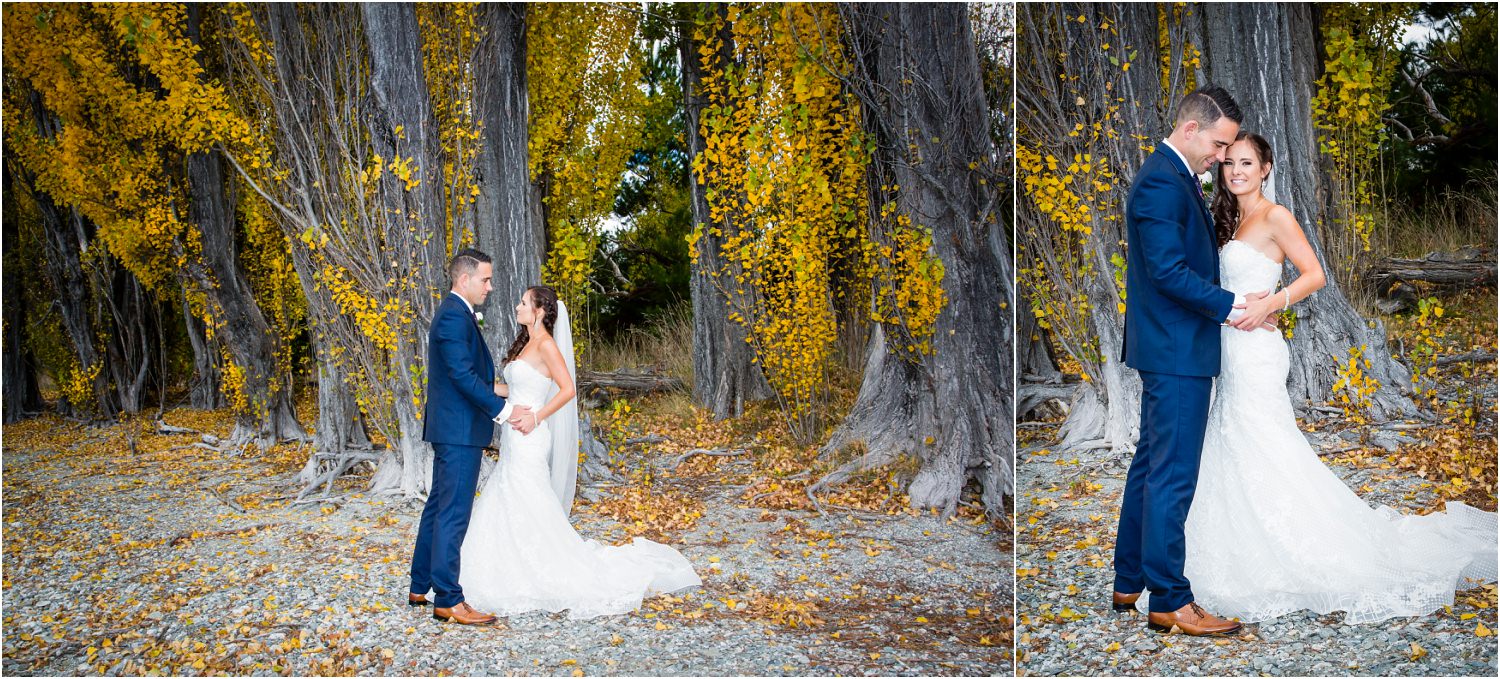 The Ceremony
The ceremony took place outdoors overlooking Lake Wanaka in front of a flower arch. The ceremony had a couple of lovely readings, and finished with the newly-weds walking down the aisle being showered with colourful confetti. It was a romantic ceremony, full of excited hand squeezes and lots of laughter.
After the ceremony, Emma and Francis flew by helicopter up to Coromandel Peak, which was a superb time to get some epic location shots and let the newly-weds have some time to themselves. The weather was a bit windy, but that didn't put a dampener on moods.
The Reception
Emma and Francis chose to have their wedding at Glendhu Station because they both love Wanaka. Glendhu Station is a stunning woolshed, and it's got such an understated feel to it, especially in the evenings when the candles and fairy lights are glowing.
For the reception, the couple had organised live music and a photo booth for their guests, and everyone loved it. Emma & Francis had the most amazing choreographed dance, after which guests tucked into the sweet table and the dancefloor was packed all night.
The whole wedding was everything I love about weddings, from the bride's two different dresses to Francis' family haka and also the bouquet toss! Emma's Great Aunt Mavis -in her early 80's - was the star of the dance floor, too.
I loved this Glendhu Station wedding so much. If you're getting married and looking for a relaxed fun wedding photographer, get in touch. Here are the photos!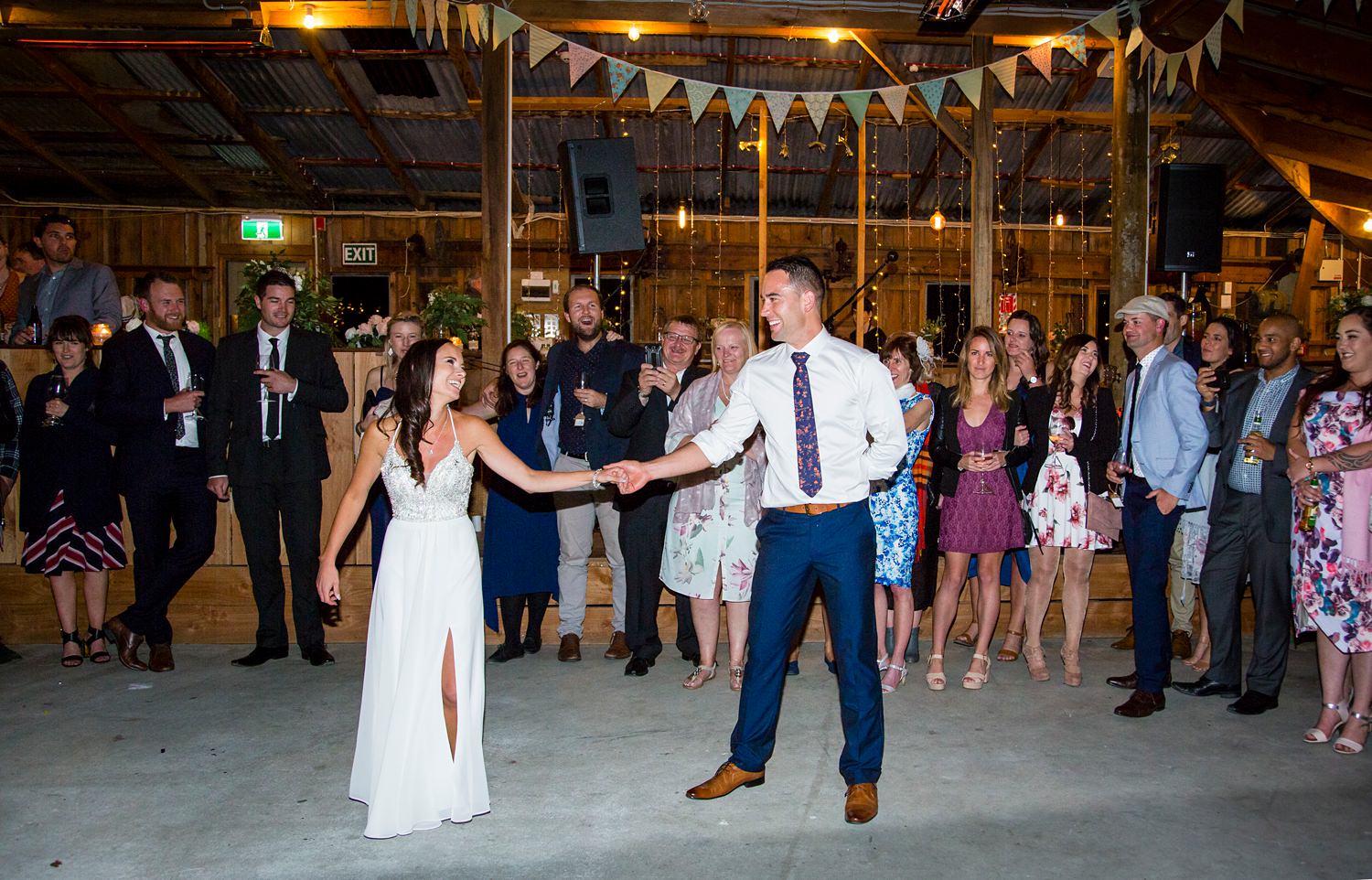 Thanks to the amazing vendors: